VU meters are cool and backlit ones are even better. The meter on the compressor shows the amount of compression being applied. Fun to watch endlessly.
11 attack settings & 6 release settings on stepped switches allow for instant recall of settings and a wide breadth of control. Auto relesse is also available
The wet dry mix control allows you to blend between the uncompressed dry signal and the compressed wet signal. Instant parreall compression.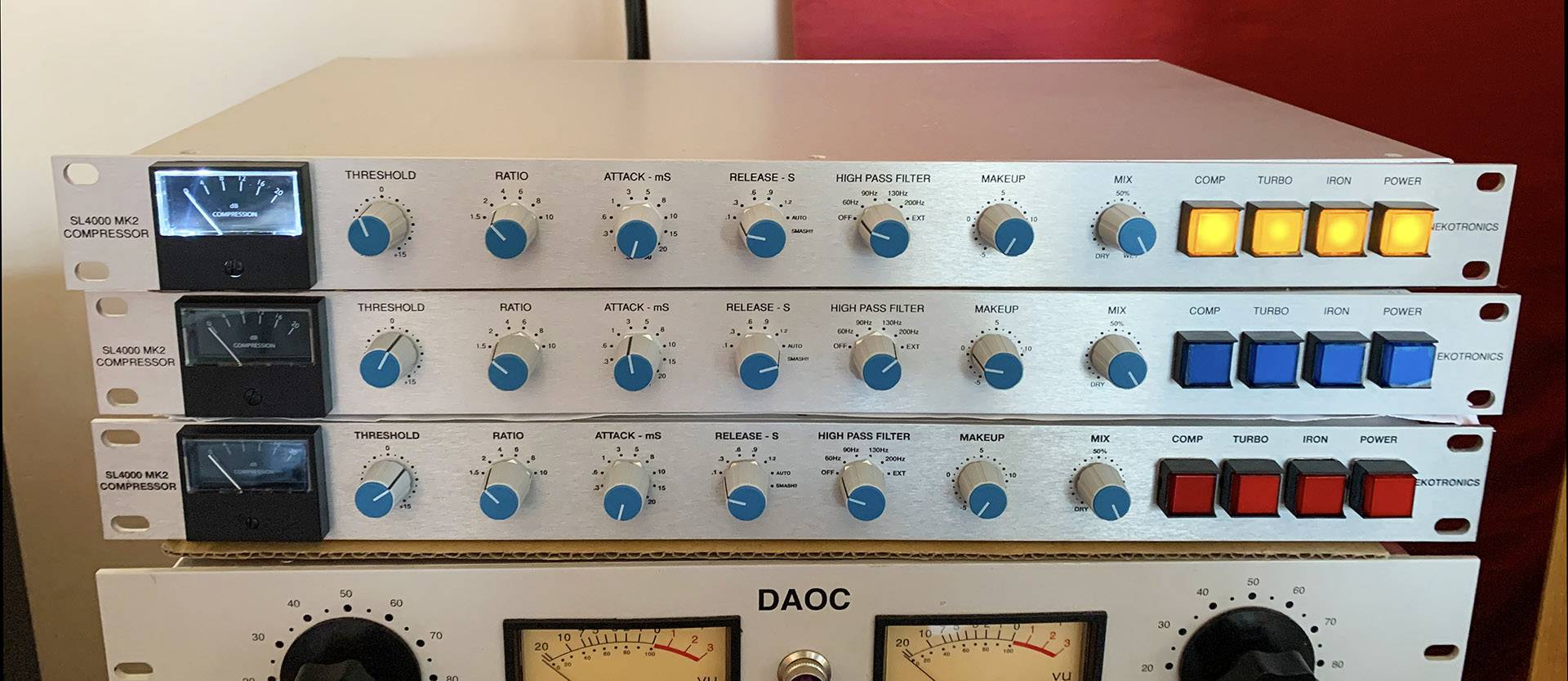 Sporting the classic 2, 4 and 10:1 ratio settings but adding 6 and 8:1 for more flexibility. 1.5:1 ratio is available for mastering purposes
4 high pass filter (HPF) settings to sculpt the compression reaction to bass. A key feature for modern music. External input (1/4″ jack on rear) allows for sidechaining effects.
Toggle Turbo mode on or off from the front panel. Turbo mode switches between a stereo or mono (summed) sidechain. The changes the way compression is calculated and how the compressor sounds and reacts. Deep subject and more info in the manual